Tulsi Powder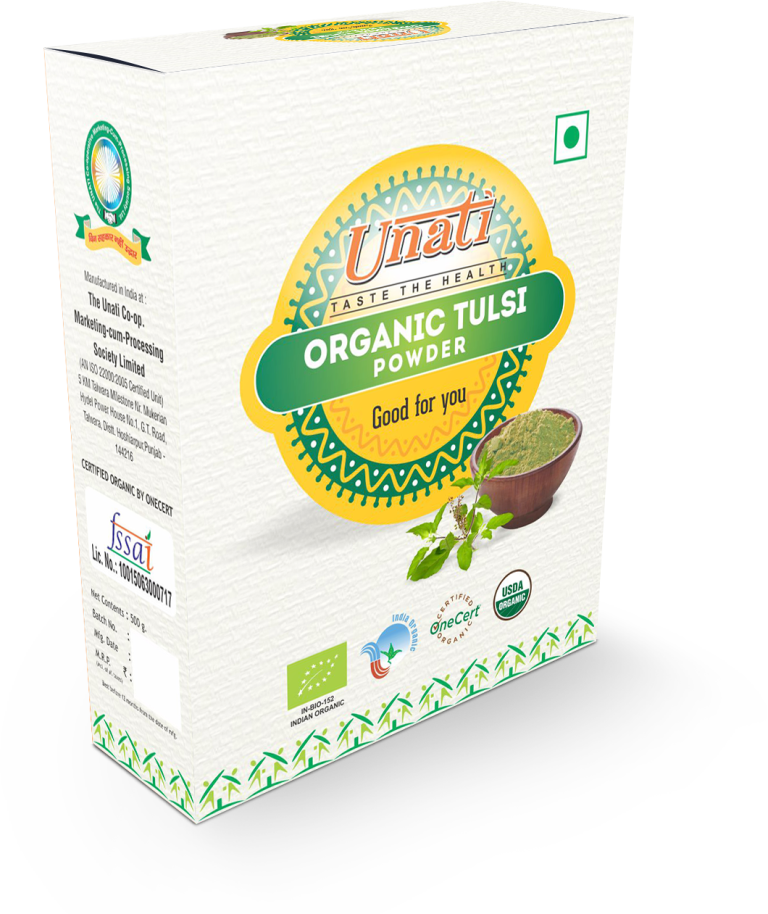 Tulsi (Ocimum sanctum) belongs to family Lamiaceae commonly known as "Sweet basil". It is considered as "Queen of herbs", In India it is worshipped in morning and evening, hence also known as "Holy basil". It is very good natural source of fighting against various bacterial and viral infections.
In the text of Ayurveda (Ancient traditional system of medicine from India) the leaves of Tulsi are considered as
Nerve tonic
Antiallergic
Anti bronchitis, antiasthmatic and adaptogen
Anti-hypertensive agent
Antitussive
Immunomodulator
Scientifically the leaves are proven as
Adaptogen
Anti viral and anti-infectious agent
Digestive and carminative
Antianxiety
Recommended Usage:
Take about 3 - 5 g of Tulsi Powder with water. Do not consume meal within 30 minutes of consuming it. For best results consult your health care provider. Do not consume milk with or immediately after taking tulsi.
Caution: Pregnant and lactating mothers should not consume.