Karela Powder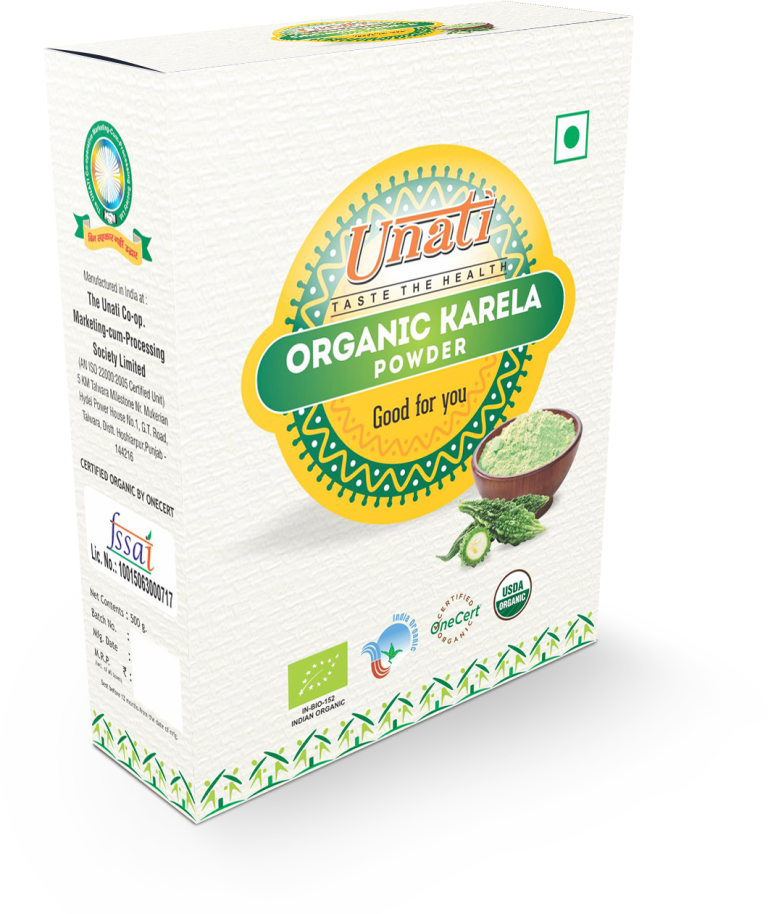 Karela (Momordica charantia) fruit belongs to Cucurbitaceous family, commonly known as "Bitter gourd" or "Bitter melon". The fruit is good source of natural polypeptides, glycosides, minerals like potassium, phosphorus, carotene, etc.
In the text of Ayurveda (Ancient traditional system of medicine from India) the fruit is considered to help in maintaining correct blood sugar level and hepato-protective. Fruit is recommended for
Blood related disorders
Liver functioning
The management of blood sugar level
Removal of toxins from the body
Scientifically the fruit is proven as
Hepato-protective
Significant cholesterol lowering and anti-atherosclerosis agent
Blood sugar controlling agent
Blood pressure regulator
Recommended Usage:
Take about 3-5 g of Karela powder empty stomach with Luke warm water daily.
It can be used in the form of paste, topping of your vegetable or as a soup along with your meal.
Caution: Pregnant and feeding mother should not consume.

Contraindications: Consume only after consultation with health care professional if already taking antidiabetic, antihypertensive, lipid lowering and other related medications.