Jamun Powder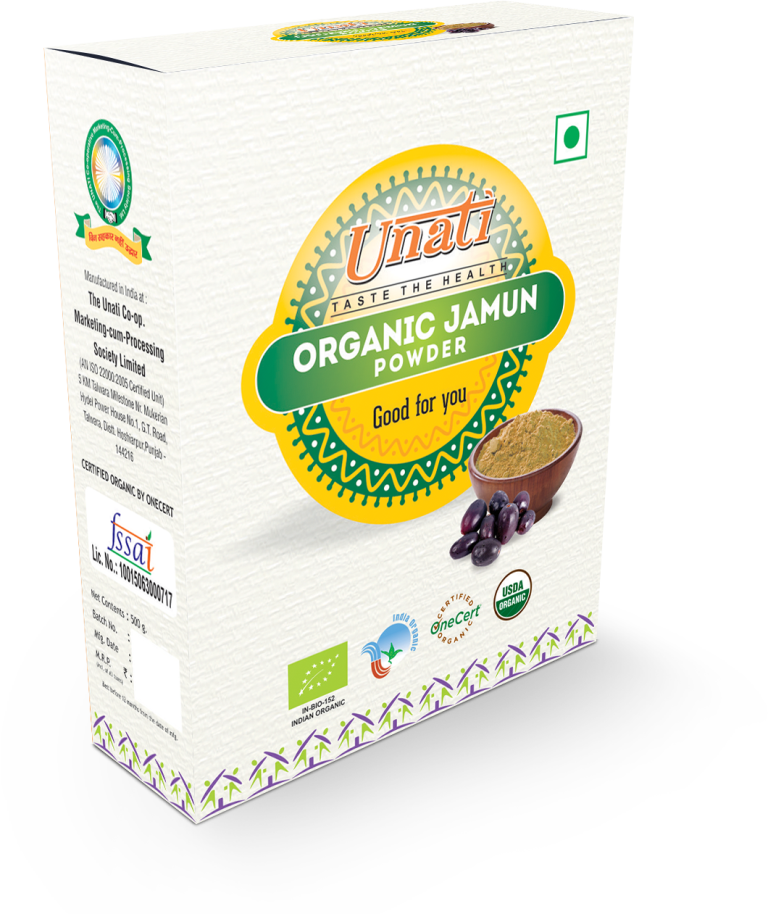 Jamun (Syzigium cumini) is also known as "Indian Blackberry" belongs to Myrtaceae family. Its seeds are mainly used in the traditional system of medicine for the treatment of various ailments, especially for controlling blood sugar levels in diabetics. The fruit is good source of natural polyphenols, tannins, flavonoids, carotenes, glycosides, minerals like potassium, phosphorus, etc.
In the text of Ayurveda (Ancient traditional system of medicine from India) the fruit is considered to balance "Pitta", and helps in digestion and metabolism related disorders. The fruit is recommended for
The management of blood sugar level.
Respiratory tract and related infections.
Removal of toxins from the body.
Scientifically the fruit is proven as
Cholesterol lowering and anti-atherosclerosis agent
Blood sugar controlling agent
Anti-diarrheal
Blood pressure regulator
Astringent
Recommended Usage:
Take about 3-5 g of Jamun powder empty stomach with Luke warm water daily.
It can also be used in the form of paste, topping of your vegetable or as a soup along with your meal.