Baheda Powder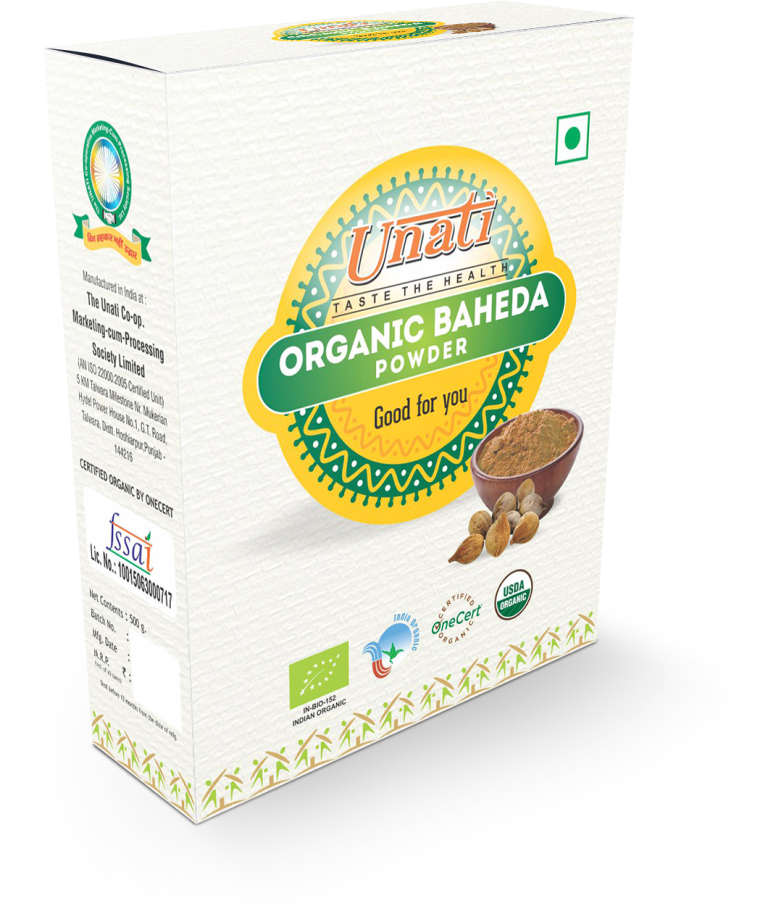 Baheda (Terminalia bellirica) fruit also known as "Bibhitaki" belongs to Combretaceae family. The fruit is good source of tannins, polyphenols and minerals.
In the text of Ayurveda (Ancient traditional system of medicine from India) the fruit is recommended
As laxative and detoxifier
In worm infestation
In dry cough and cold
As immunity booster and rejuvenator
Scientifically the fruit is proven as
Laxative agent
Anti-ulcer agent
Anti-aging agent
Immunomodulator agent
Recommended Usage:
Take about 3-5 g of Baheda powder empty stomach with luke warm water daily.
It can be used in the form of decoction prepared by boiling of 3-5 g of Baheda powder in 200 mL of water for 5 to 7 minutes. Filter it and have a sip.
Caution: Pregnant and lactating mothers should not consume.
Contraindications: Consult with health care professional if already taking iron supplements or any other medications.